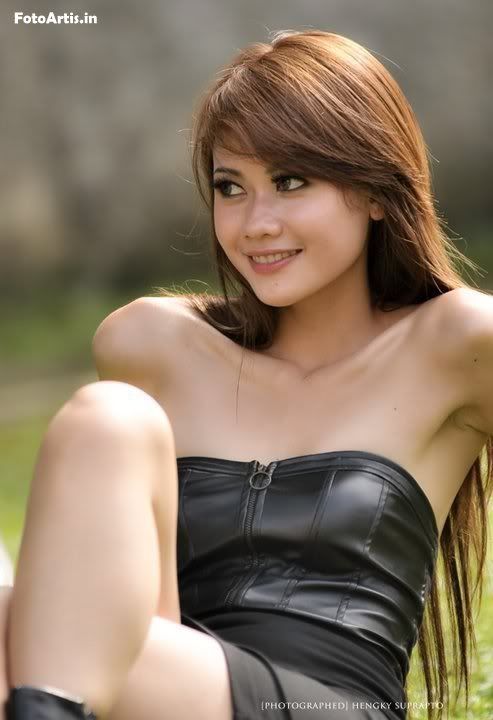 Indonesia-Japan-blooded girl, started her career as a model recognized by accident. Starting from the hobby who liked the photographs, and desperate to be published on Facebook, dreams and even then then open smoothly. Her desire to be a model that eksix was already long in her mind. Moreover, born in Jakarta, July 17, 1987 is very pleased to be stylish camera in front of photographers.
Well from the social networking site that's different shooting bids accepted. Starting from hunting photos, magazines, tabloids automobile until adult men's magazines. She also had appeared to be a star band Tahta video clips with a song entitled 'Dia'. And so it felt too ad Honda Beat. Now
Emma Kurnia
also began to enter the top 10 selection of adult men's magazine FHM, She is regarded as one of 10 elected the sexiest woman.
Despite claims just want to get serious in the world model, it does not mean she did not want to spread its wings into the acting world.
Emma Kurnia
also had a couple of times to get an offer to play soap operas and movies. Various acting bid for several television movies have also been frequently approached. However, she largely rejected for one reason or another are not yet ready to act properly.